Co-locate your professional practice with us
Centrally located within the Novena Medical Cluster, our serviced clinic rooms at the Royal Square Novena Medical Suites are specially designed to be safe, calming spaces for you and your client. Featuring a corner unit with sweeping views of the Novena district, a discrete reception area with dedicated seat-side service during clinic operating hours, and a stocked pantry, we invite you to put down your roots with us.
Contact our Clinic Manager for rates.
Your Consultation Rooms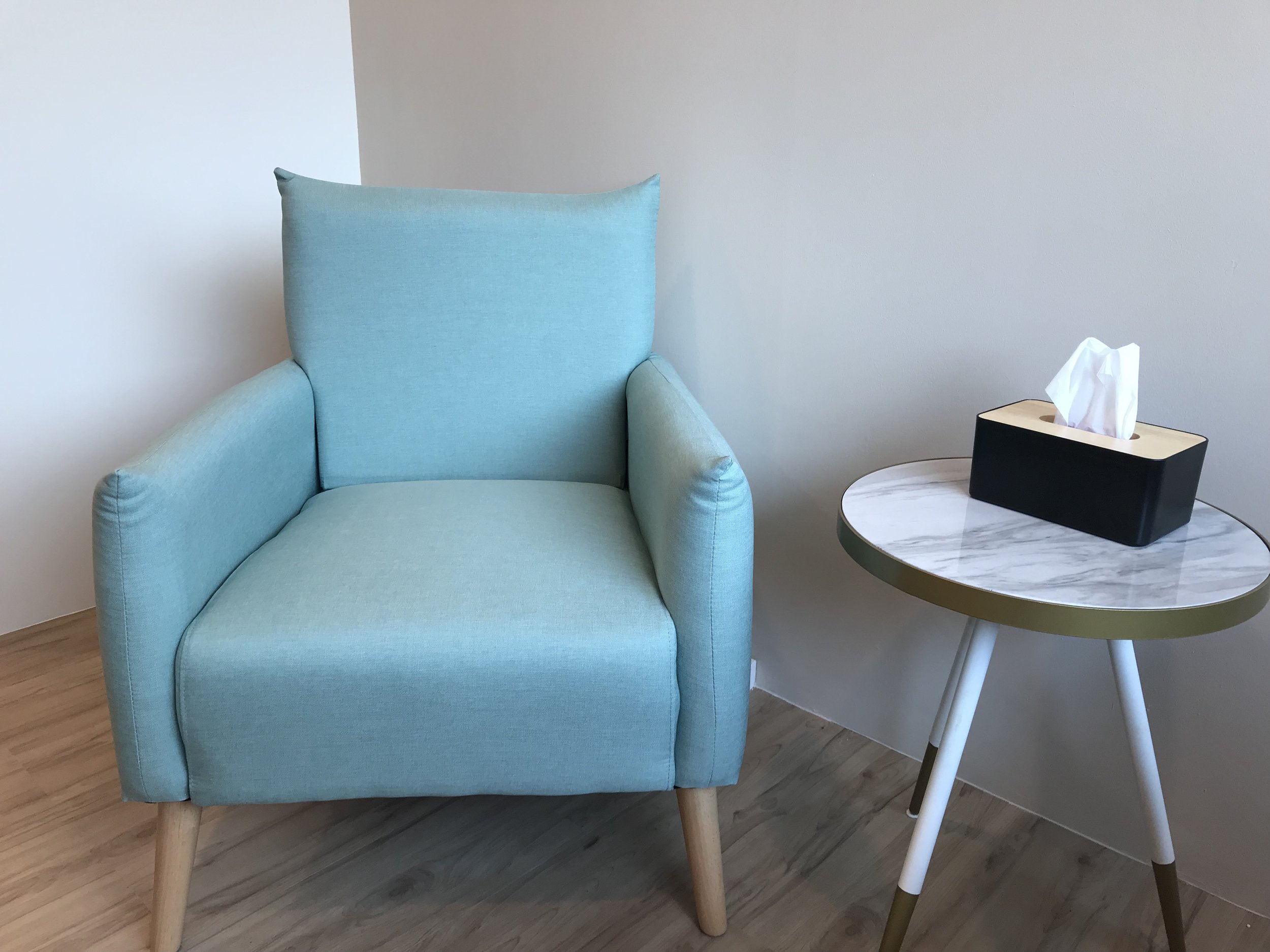 Your Serviced Reception Area
Your clients will be welcomed into the clinic when they arrive. Your clients will be invited to wait on any of plush sofas or arm chairs and offered a refreshment by our serviced reception. We will process your client according to your instructions and assist with invoicing.
All consultation rooms are warmly lit and come with:
Therapist's chair and clients' plush sofa

Complimentary beverage service

Internet Access
See our Room Reservation Fact Sheet.